Only the Impossible is Worth Doing
Recollections of the Supreme Life and Activity of Chöje Akong Tulku Rinpoche
Written by students of Rinpoche.
Edited by Gelong Thubten & Gelong Trinley,
with special thanks to Lama Zangmo
Translation:
Khenpo David Karma Choephel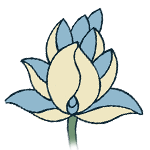 English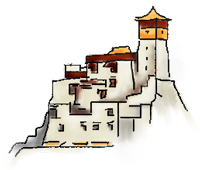 History
Kagyu Samye Ling
Only the Impossible is Worth Doing is a biography of a revered master of Vajrayana Buddhism, eminent humanitarian and profound innovator in the fields of psychotherapy and medicine. Choje Akong Tulku Rinpoche brought immense benefit to the world. After a dramatic escape from his homeland of Tibet in 1959, Rinpoche established and became the spiritual leader of Kagyu Samye Ling, Europe's first Tibetan Buddhist monastery. From there his activity flourished and gave rise to remarkable projects across the globe.
After Rinpoche's sudden and tragic passing in 2013, a conference was held at the University of Oxford to commemorate his life and achievements. The event was presided over by Khenpo Tsultrim Lodro Rinpoche, one of the most renowned lamas and scholars of Larung Gar Buddhist Institute in the Tibetan highlands. The speakers were individuals responsible for upholding Akong Tulku Rinpoche's projects and activities around the world. This book is the outcome of the conference, illustrating the life story of a truly compassionate leader of our time.
With a foreword by HH 17th Gyalwang Karmapa, Ogyen Trinley Dorje
His mind was one filled with loving kindness and compassion and his motivation was that of a true bodhisattva. Through having those qualities in a most extraordinary way, his deeds were deeds of excellence, accomplishing an enormous wave of activity that was entirely devoted to the welfare of others. — 
Khenchen Thrangu Rinpoche